Colorado Springs Market Rebound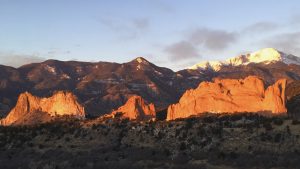 Colorado Springs home prices rebounded in a big way in October after dropping for three months in a row.
The average price climbed to a new high of over $367,000, up 7.8% from last year. In addition, the median price rose over 9% to $327,500 for single-family homes.
Although we added 961 new listings in October, the current inventory dropped to under 1200 homes for sale, down over 30% from the same time last year. We could sell the entire current supply in 1.3 months, still a very strong sellers' market.
Sellers who prepared their home properly, priced it fairly and promoted it well saw their houses sell in an average of just 25 days. Of course, higher-priced homes will take longer to find the perfect buyer.
Well-qualified buyers are enjoying historically low-interest rates for 30-year mortgages, with the average now well under 4%. There are several special financing offers now available as well, so if you would like information on those, please let me know.