Is Your Home Cut Out to Be a Vacation Rental?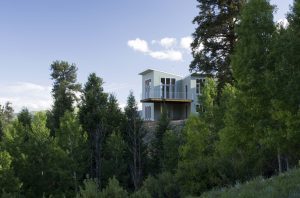 Are you thinking of turning your primary residence into a short-term rental property? Short-term rentals are a great way to earn income from your property, but making money on vacation rentals isn't as easy as snapping a few photos and listing the home online. To find success in the vacation rental marketplace, you need the right home in the right area with the right management. Here's how to do it.
Choosing a Location for a Vacation Rental Property
Before converting your home into a short-term rental, ask yourself if the local area attracts enough tourism to keep your space booked. For owners who want to rent their property a few weekends for extra cash and live in the home the remainder of the year, two or three annual events may be plenty. However, if your goal is to earn income off the property, you need a steady flow of tourism traffic throughout the year.
For Breckenridge homeowners, this is a no-brainer. As one of America's top ski resorts, Breckenridge draws skiers and snowboarders all winter long, followed by hikers, mountain bikers, and whitewater enthusiasts in the summer. Whether converting an existing home into a rental property or buying a new investment property, you'll never run out of eager vacationers in Breckenridge. Many locales in this gorgeous city have rules restricting short-term rental properties, so wherever you're located, you'll need to research city ordinances and statewide leasing requirements to ensure you're operating in accordance with the law.
Converting a Single-Family Home into a Short-Term Rental
Travelers who choose vacation rentals want all the comforts of home without the awkwardness of feeling like they're intruding on someone else's space. To achieve that, homeowners need to provide a full suite of amenities in a depersonalized space.
The most successful short-term rentals have these amenities:
Keyless entry.
Central air conditioning.
TV access (via cable or streaming).
Washer and dryer.
Coffee and tea.
Cooking supplies (small kitchen appliances, pots and pans, oil, spices, etc.).
Fresh linens and towels.
Cleaning products.
Local maps, information, and recommendations.
No matter how many amenities you offer, guests have trouble looking past family photos on the mantel or leftovers in the fridge. Store family photos, medications, food, paperwork, and other personal items where guests can't access them.
In terms of decorating, choose décor and furniture with mass appeal, and opt for materials that are durable and low-maintenance. You want the property to look great and be easy to maintain.
Smart Vacation Rental Management
Operating a short-term rental property is a hands-on job. If managing your own vacation rental, it's up to you to market the unit, liaise with guests, and coordinate cleaning and maintenance. A mistake could lead to bad reviews and even tax trouble, so this isn't something to learn as you go.
First-time landlords should take training on property management before opening their property to renters. Online training is available on topics such as rental property finances, marketing a rental property, and how to manage risk and avoid renting to unsavory people.
You can also hire a property manager rather than do it all yourself. While property management fees reduce profits, most homeowners find it well worth the convenience of letting someone else handle the day-to-day work.
As profitable as owning a vacation rental can be, it's not for everyone. If depersonalizing your home and dealing with financial and legal matters sounds like too much for you, skip the vacation rental, and enjoy your property without being a host. But if you're excited by the challenge of pleasing guests and eager to earn income from your property, owning a short-term rental could be the best decision you ever make.