Steps to Take Before Hiring a Realtor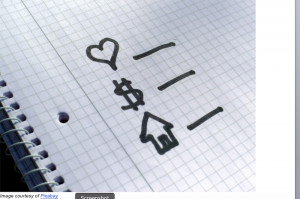 When you're considering buying or selling a home, there are a number of things you can do before you ever connect with a real estate agent. By making preparations in advance, you set yourself up for a streamlined, successful process.
Here are some steps to take before you hire a realtor.
Know the Market
Learning what is available is a boon to buyers, and knowing the competition is a plus when preparing to sell a house. Visiting open house events is a great way to get to know what the market is like. Buyers can use the opportunity to better develop their criteria for what they want in a home and become familiar with area neighborhoods.
Think about whether properties will suit your lifestyle; for instance, is the yard big enough or is it more than you want to maintain? Contemplate whether the home offers sufficient storage and whether the commute is feasible. Consider it a chance to kick the tires and weigh your priorities! And sellers can see how homes are presented at open houses, evaluating what is working and what isn't. Feel welcome to ask the listing realtor questions, such as how long the home has been on the market, and have there been offers on it. Learn all you can and use the information to prepare for your own listing.
Ready to Sell
It's vital for sellers to prepare their properties before listing a home. The median listing price for a home in Englewood is $475,000. When the market is competitive, you want to present the property well in order to make a quick sale and get a good offer. You should make your home as attractive to potential buyers as possible.
Start with your curb appeal! If buyers don't like what they see in your home's exterior, they will never look at the interior. HGTV recommends tidying up the landscaping. Mow the lawn, eradicate weeds, trim the shrubbery, and plant some flowers. You should also clean your siding (this costs an average of $500 – $640) and gutters and spruce up your home's entrance. Put out a new welcome mat (here's one on Amazon for only $13.97) and give your front door a fresh coat of paint. If your mailbox is worn, install a new one.
For the interior, declutter and depersonalize your home so buyers can envision living there. HouseLogic recommends repainting in neutral colors and making your home as light and bright as possible. Install brighter bulbs in light fixtures, add lamps in dim areas, wash your windows, and opt for coverings that let in plenty of natural light — or remove your window coverings entirely. Clean thoroughly, making your house sparkle from top to bottom.
Buyer Pre-Approval
For buyers, one of the best things you can do before you contact your real estate agent is to connect with your lender. First, you can get pre-qualified for a home loan, which is a simple process. Most lenders can pre-qualify you over the phone, or you may wish to use a mortgage pre-qualification calculator. However, before you get serious about house hunting, you should get pre-approval. This is a more involved process, and as Wells Fargo explains, it tells sellers you're serious about buying. It also gives you more firm numbers to work with for budgeting. Your lender will require certain documentation for pre-approval, such as proof of your employment and income, tax documents, bank statements, and proof of residence. Your lender will also view your credit rating, so if you have dings in your credit, it's in your best interest to clear them up prior to applying for pre-approval.
Taking certain steps will streamline your home buying or selling process. Become educated about the market before jumping in. Buyers should get pre-approval for a mortgage, and sellers should prepare their properties. Taking these steps before connecting with your realtor can ensure speedy success!