Westside Colorado Springs August 2018 Market Update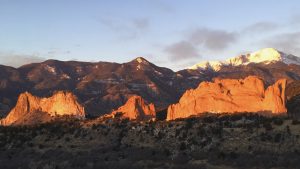 The biggest news this month is that in the Southwest MLS area, between Skyway and Ft. Carson, the average home price went over $500,000 for the first time! That's a 32% increase over the same month last year.
In the Northwest area, which goes from the Air Academy down to Garden of the Gods Road, the average price year-to-date got up to $443,000, almost $100k more than the county average.
The West area, from GOG Road down to King Street saw its August average soar to $383,000, also well above the county average.
And finally, in Old Colorado City, the median price shot up 36% over the same month a year ago. That's a 3% per month increase!
Obviously, this amazing climb won't last forever, but it's a fun ride while it lasts. Sellers are starting to come out of hiding now and buyers need to get pre-qualified by their lender before heading out shopping.
Here's a short video that goes into all the details: